WEDDING PHOTOGRAPHERS AND FILMMAKERS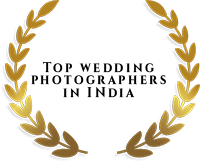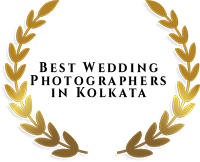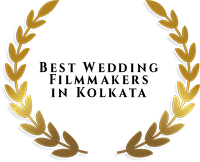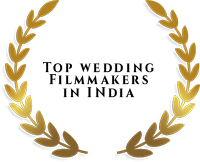 - Canvera, NDTV BandBaajaa, Flatpebble
Top Rated Wedding filmmakers In India
In the yesteryears, videos were captured using large bulky video cameras. The humongous and obtrusive lights attached to the couple were given VHS. The quality of footage could at times be very shabby and ambiguous. To be honest the HD versions of videos were still an unobtainable dream. The long static shots altogether had to be very less inspiring and hardly something that could lure you.
The latest trend of wedding films-
In the last few years or in the last decade, cinematic wedding films and wedding documentary has become a norm for wedding videographers. Thanks to the latest technological progression and latest expertise in wedding film shooting techniques has allowed wedding films to get a new dimension and new dynamics.
Our videos are more like a film than just a normal shoot-
When you watch the video, it will be no less than a film. The cameras, stabilizers, glide cams; dolly tracks and amount of editing software are being used will have instrumental production value.
A simple life with a simplistic vision about life and a simple loving person is all she needs in her life to get that glowing smile on…
Laadi Ek Pyaari Kahani Love is ageless…so does a pure relation. "Laadi Ek Pyaari Kahani" passing that ageless love story to a…
"Wedding without planning is just another marriage"
From creating to capturing memories. Plan your wedding with us.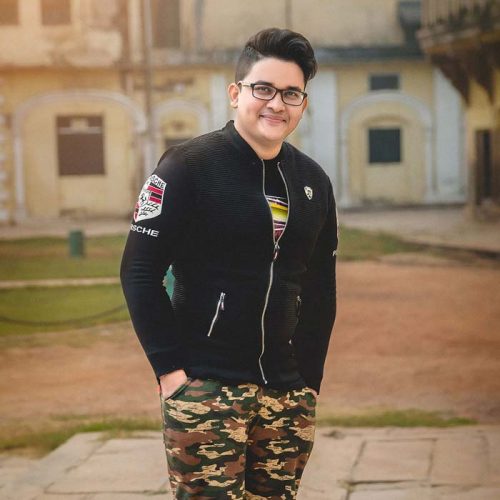 Hi, I am Rishav Chakraborty. I am proud to lead a team of extraordinary wedding photographers and filmmakers here at Pixonova. Since 2015 we have told hundreds of stories in ways industry has never seen before. 
Vision, dedication and a  never-ending conquest to create something new, exciting, unique and luxurious made us reach our current status in the photography and filmmaking industry.  Read more.
A creative art called cinematography-
Cinematography is nothing but a creative art. It conglomerates the creative elements of shooting and the narrative style. When a cinematographer captures a moment and then move around to capture interesting angles, remember that he is assimilating stories. We have narrated in details about the technicalities and the knowhow. So what really is our objective?
Our special touches: A gift you wish to have on your wedding-
Well!! We have narrated about ourselves in our previous pages and we guess that by now you are quite aware of us and what we can do for you. We understand that a wedding is not only special but day togetherness. Our cinematic wedding videographers will always be there throughout the wedding procedure to capture the best moments.
Our story tellers will get the story unfurl with romantic hues-
Each and every nuptial has a story of its own. We curb out a niche and make each and every story interesting. The wedding filmmaker needs to make the ambience whimsical only to create an aura altogether. Even after years, when you sit back and watch your wedding film, it will take you the bygone days of being complete.
The advent of social media makes your wedding get a wider reach-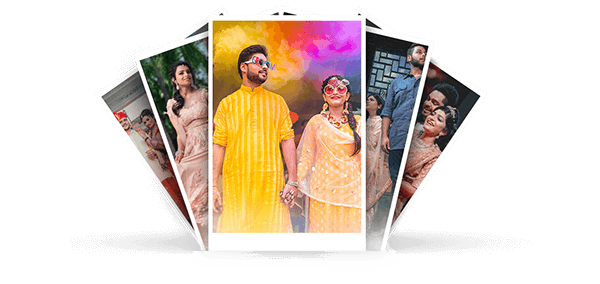 In the past technologies was not that opulent and one has to depend on the old techniques of video cassettes. Off late, through social media and YouTube, your video will reach out to huge number of individuals. They can view it like a film is various social channels.
Our life is short and in this stipulated time frame all we need is some alluring memories. A wedding is one such occasion, where we create some memories. Who better than us will help you out to make your wedding be special. Count on PIXONOVA, to make your dreams get a new dimension altogether. We are ready to get it done for you.
Let's do it!!!! Start sound roll Camera!!! Action!!!!!
Selected among India's top 5 wedding videos
for the month of April & May 2018 by Canvera
Soulmates - Romantic wedding film
Cinematic Destination Wedding Film Teaser
Journey from eyes to soul​
Weddings are all about brides
Intercontinental love stories
History says, hard work always pays off. Our couples sees, understands and becomes a team while working together to make a wedding memorable. Here is what they had to say.
"Excellent Photography!! The end results are brilliant. Very enthusiastic, happy, fun and flexible team to make your wedding totally memorable 😊💖"
Pritha
⭐⭐⭐⭐⭐
"We are very grateful to engage Pixonova for taking photography and videography for the marriage of my daughter Dr. Nirupama Naskar.They have done a very excellent job."
Rina
⭐⭐⭐⭐⭐
"good fantastic and friendly efficient photographers from team pixonova ! keep it up you guys ! "
Hrishi
⭐⭐⭐⭐⭐
"Rishabh and his team have done an excellent work and I'm truly happy with their way of working. The results have shockingly impressed me and my family by projecting even simple details to highly effective execution. Thanks a lot to all of them for making my most amazing moment of my life even more memorable."
Debapriya
⭐⭐⭐⭐⭐
"Loved your work.. excellent photography and videography "
Aditya
⭐⭐⭐⭐⭐
"Excellent quality of photography and videography.. loved your work😊"
Pooja
⭐⭐⭐⭐⭐
"Pixonova khub bhalo photo tole. Amar cheler biyer photo khub bhalo hoyeche. Thanks"
Madhumita
⭐⭐⭐⭐⭐
"The quality of videography & photography of Pixonova is excellent. From their work I have seen that they have gathered a very vast knowledge in their work. I appreciate for their excellent working knowledge."
Dilip Kumar
⭐⭐⭐⭐⭐
"One f d best team f photographers.. whu nvr gts tired evn aftr saying "1..2...3..say cheese" hundred times.... D best part abt dm is wherevr dy found li8 ..dy photographed..n pixonova nvr jst clickd a photo wd cameras dy actlly md d photos...🙂😘.. U peopl r d best n beyond our imagination.."
Sofia
⭐⭐⭐⭐⭐
"Wow, what a team! Brilliant frames, quick set up. Festivity in each frame."
Sutirtha
⭐⭐⭐⭐⭐
"Young, enthusiastic, vibrant. Passionate about each frame. Compassionate and competent . Brilliant team work. Best wishes, go grab more frames. Get more fames."
Aniketa
⭐⭐⭐⭐⭐
"Thank u for gifting such good moments.Lifetime treasure for me.Awesome captures, thank you very much Rishav"
Rusa
⭐⭐⭐⭐⭐
"Excellent Photography!! The end results are brilliant. Very enthusiastic, happy, fun and flexible team to make your wedding totally memorable 😊💖"
"Rishabh and his team have done an excellent work and I'm truly happy with their way of working. The results have shockingly impressed me and my family by projecting even simple details to highly effective execution… Read More"
"One f d best team f photographers.. whu nvr gts tired evn aftr saying "1..2…3..say cheese " hundred times…. D best part abt dm is wherevr dy found li8 ..dy photographed..n pixonova nvr jst clickd a photo wd cameras dy actlly md d photos…🙂😘.. U peopl r d best n beyond our imagination.."
"We are very grateful to engage Pixonova for taking photography and videography for the marriage of my daughter Dr. Nirupama Naskar.They have done a very excellent job."
"Loved your work.. excellent photography and videography"
"Wow, what a team! Brilliant frames, quick set up. Festivity in each frame."
Share Pixonova Weddings & freeze the love