WEDDING PHOTOGRAPHERS AND FILMMAKERS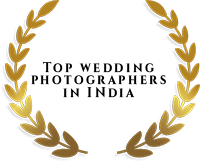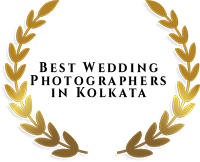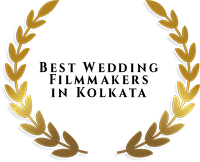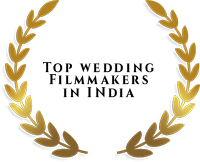 - Canvera, NDTV BandBaajaa, Flatpebble
Destination Wedding Photographers
If you are eager to make your romantic sojourn get the divine touches and the ethereal hues then you must go ahead for a destination wedding. What actually is a destination wedding? To be honest destination wedding is a unique experience.
An exquisite location and suitable venue having quality transportation facility will be your wedding destination at a distant land. This is what destination wedding is all about. You must have read or seen prince and princess tying the knot in the most favored manner.
Dreamlike a king, be the king-
Maybe you have also dreamt of doing the same. The time is ripe and you can go ahead to make your dream come true. Be it the palaces in Rajasthan symbolizing magnanimous grandeur and stupendous benevolence, or the forts in Gwalior depicting the valor and ferocity of kings of yester years. In order to capture your king-size wedding and make it more memorable our team of photographers will add the dynamism.
We are proud of our accomplishments-
We have already been accredited for being one best unit of destination wedding photographer in India. We have traveled all across India and we are fortunate enough to have covered destination wedding in several exotic locations.
A simple life with a simplistic vision about life and a simple loving person is all she needs in her life to get that glowing smile on…
Laadi Ek Pyaari Kahani Love is ageless…so does a pure relation. "Laadi Ek Pyaari Kahani" passing that ageless love story to a…
"Wedding without planning is just another marriage"
From creating to capturing memories. Plan your wedding with us.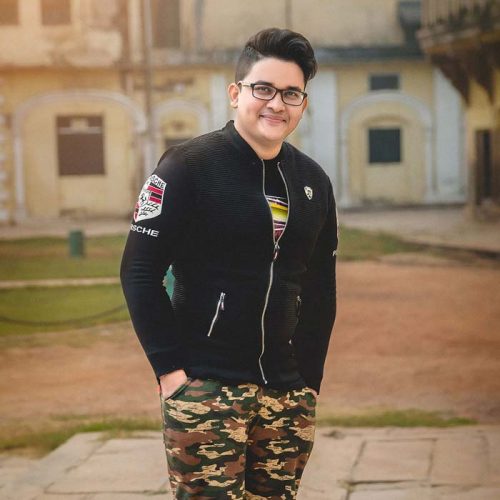 Hi, I am Rishav Chakraborty. I am proud to lead a team of extraordinary weeding photographers and film makers here at Pixonova. Since 2015 we have told hundreds of stories in ways industry has never seen before. 
Vision, dedication and a  never ending conquest to create something new, exiting, unique and luxurious made us reach our current status in the photography and filmmaking industry.  Read more.
We have made our presence get felt all across the country-
Right from the North in the mountains till the backwaters in KERELA, in God's own country, we have made our presence gets felt. Off course a big thanks to our clients for keeping and having faith in us. We believe that it your trust and believe that made us stand apart from the rest.
Your story gets a new narrative all together-
In a destination wedding, the couple gets the opportunity to get married in a congenial land. We will be there to grab the shots behind the lenses before you start to melt in her arms in the beautiful palace. Our professionals will be on their toes to create a brand new storyline for you and make your narration more cinematic. Our destination wedding filmmaker will be there to assist you and allow you to add the extra spice of life that you wish to have.
Your narration becomes a film altogether-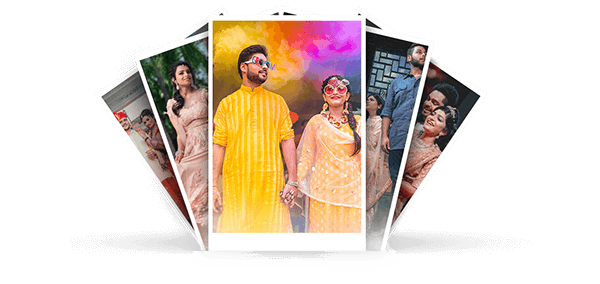 It becomes more of a film than that of a simple narrative. Destination wedding photography allows us to be more competent as a team. We thrive to create a magical moment that becomes the most important chapter in your entire life.
Moments are flying and we assure to capture each and every moment while you get ready for your marriage rituals and ceremonial attributes. Our lenses constantly remain active and it is like a heart that constantly keeps on beating to circulate positive memories all around the venue. We design your album in the most dramatic manner. It will just be like a fairy tale and a never-ending story.
We hope to hear from you and we wish to be there to make your big day more special in the desired exotic location of your choice.
Selected among India's top 5 wedding videos
for the month of April & May 2018 by Canvera
Soulmates - Romantic wedding film
Cinematic Destination Wedding Film Teaser
Journey from eyes to soul​
Weddings are all about brides
Intercontinental love stories
History says, hard work always pays off. Our couples sees, understands and becomes a team while working together to make a wedding memorable. Here is what they had to say.
"Excellent Photography!! The end results are brilliant. Very enthusiastic, happy, fun and flexible team to make your wedding totally memorable 😊💖"
Pritha
⭐⭐⭐⭐⭐
"We are very grateful to engage Pixonova for taking photography and videography for the marriage of my daughter Dr. Nirupama Naskar.They have done a very excellent job."
Rina
⭐⭐⭐⭐⭐
"good fantastic and friendly efficient photographers from team pixonova ! keep it up you guys ! "
Hrishi
⭐⭐⭐⭐⭐
"Rishabh and his team have done an excellent work and I'm truly happy with their way of working. The results have shockingly impressed me and my family by projecting even simple details to highly effective execution. Thanks a lot to all of them for making my most amazing moment of my life even more memorable."
Debapriya
⭐⭐⭐⭐⭐
"Loved your work.. excellent photography and videography "
Aditya
⭐⭐⭐⭐⭐
"Excellent quality of photography and videography.. loved your work😊"
Pooja
⭐⭐⭐⭐⭐
"Pixonova khub bhalo photo tole. Amar cheler biyer photo khub bhalo hoyeche. Thanks"
Madhumita
⭐⭐⭐⭐⭐
"The quality of videography & photography of Pixonova is excellent. From their work I have seen that they have gathered a very vast knowledge in their work. I appreciate for their excellent working knowledge."
Dilip Kumar
⭐⭐⭐⭐⭐
"One f d best team f photographers.. whu nvr gts tired evn aftr saying "1..2...3..say cheese" hundred times.... D best part abt dm is wherevr dy found li8 ..dy photographed..n pixonova nvr jst clickd a photo wd cameras dy actlly md d photos...🙂😘.. U peopl r d best n beyond our imagination.."
Sofia
⭐⭐⭐⭐⭐
"Wow, what a team! Brilliant frames, quick set up. Festivity in each frame."
Sutirtha
⭐⭐⭐⭐⭐
"Young, enthusiastic, vibrant. Passionate about each frame. Compassionate and competent . Brilliant team work. Best wishes, go grab more frames. Get more fames."
Aniketa
⭐⭐⭐⭐⭐
"Thank u for gifting such good moments.Lifetime treasure for me.Awesome captures, thank you very much Rishav"
Rusa
⭐⭐⭐⭐⭐
"Excellent Photography!! The end results are brilliant. Very enthusiastic, happy, fun and flexible team to make your wedding totally memorable 😊💖"
"Rishabh and his team have done an excellent work and I'm truly happy with their way of working. The results have shockingly impressed me and my family by projecting even simple details to highly effective execution… Read More"
"One f d best team f photographers.. whu nvr gts tired evn aftr saying "1..2…3..say cheese " hundred times…. D best part abt dm is wherevr dy found li8 ..dy photographed..n pixonova nvr jst clickd a photo wd cameras dy actlly md d photos…🙂😘.. U peopl r d best n beyond our imagination.."
"We are very grateful to engage Pixonova for taking photography and videography for the marriage of my daughter Dr. Nirupama Naskar.They have done a very excellent job."
"Loved your work.. excellent photography and videography"
"Wow, what a team! Brilliant frames, quick set up. Festivity in each frame."
Share Pixonova Weddings & freeze the love